Have you been
hurt by a narcissistic, toxic, or abusive partner?
Do you suspect or know that your partner is a narcissist, sociopath, or psychopath? Or maybe you are searching for answers because your partner is no longer the person you fell in love with. You can't make sense of their cruel, erratic, crazy-making behavior or their Jekyll and Hyde personality. "Toxic" may be the best description you can find to make sense of the abuse you've experienced.
The truth is, you don't have to be an expert who can diagnose your partner to know that something is deeply wrong.
You may be a survivor of a "pathological love relationship" or a "PLR."
Does this mean you are crazy or pathological?
NO. You are not crazy! But it does mean that your partner could have traits or a full-blown diagnosis of narcissistic, antisocial, or borderline personality disorder. They could also be a psychopath. Regardless of whether we have an answer to this, at the end of the day, their personality "pathology" will lead to inevitable harm if you are their partner. We call this a "pathological love relationship," (a PLR) a term coined by Sandra L. Brown, MA, my mentor and a pioneer in the field of research and treatment of survivors of this type of abuse.
You don't have to be an expert to diagnose your partner. Instead, one telltale way to know if you've been in a PLR is that you may be experiencing what we call the "hallmark trauma symptom" of a pathological love relationship. This is called "COGNITIVE DISSONANCE," another concept coined by Sandra L. Brown, MA.
If you find yourself constantly thinking or obsessing over confusing thoughts about your partner or your relationship, you are likely experiencing it. You may feel overwhelmed with confusion and "looped thinking" centered around trying to decide if your partner is essentially good or bad, healthy or unhealthy. Cognitive dissonance can sound like this:
He's my soulmate./He's my abuser.

She's so loving./She's so cruel.

This is the best relationship./This is an abusive relationship.

I would never tolerate abuse./Why do I keep tolerating this abuse?
CD can be debilitating and can make it feel impossible to leave, or to fully heal after you've left because you're still reeling with indecision about your partner and the relationship.
THIS IS A SYMPTOM OF TRAUMA AND INDICATES YOU HAVE BEEN IN A RELATIONSHIP WITH A PATHOLOGICAL PARTNER.
Enroll Now!
Survivors of PLR's experience unique symptoms of trauma which is why many therapists miss the signs.
---
Here are some common symptoms of PLR trauma:
Constantly feeling a need to share what's happened to you, sometimes "burning out" your friends and family.


Because you've experienced being "love bombed"(intense moments of what seems like love and connection) coupled with abusive moments, you may have memories and "flashbacks" of these negative AND positive memories of your relationship. These can feel intrusive and out of the blue.

You may have nightmares of the abuse as well as loving, positive dreams (that can feel disturbing because you may not want to think positively about your partner).

Feeling depressed, isolated, and unable to get back to your pre-relationship self.

Feeling confused by cognitive dissonance- as you focus on both positive and negative memories an can't seem to "decide" if your partner is good or bad.

Experiencing other health effects such as IBS, insomnia, chronic illness or pain, stress-related symptoms, weight gain. ​

Anxiety or panic attacks.
Feeling hypervigilant, always on guard, walking on eggshells or waiting for something bad to happen.
If you have experienced a pathological love relationship, you have experienced TRAUMA, which requires a specialized healing approach that your typical coaches, YouTube experts, and even uninformed, inexperienced therapists may not be able to offer. Keep reading to learn more...
ENROLL NOW!
YOU ARE NOT ALONE, AND YOU ARE NOT CRAZY. THIS IS NOT YOUR TYPICAL BREAKUP.
The effects of narcissistic abuse or a pathological love relationship can be devastating.
Are you caught in the trap of trying to leave a toxic partner, but you can't seem to stop thinking about all of the happy, loving memories that make you question whether you're making the right decision in leaving?

Do you find yourself ruminating over the relationship every time you're reminded of it?

Have you given your partner second, third, and fourth....chances?

Do you wonder why everything else in your life seems to go well, but you keep having unhealthy or toxic relationships?

Do you feel upset with yourself because you missed or ignored the red flags from the beginning (or even the middle, and end) of the relationship?

Have you noticed that your body feels or looks worse than it did before the relationship?

Are you experiencing insomnia, gut issues, weight gain, exhaustion, muscle tension, headaches, or other unexplainable symptoms since you began experiencing stress in the relationship?

Do you secretly feel ashamed or embarrassed about the things you put up with in your toxic relationship?

Have you tried therapy, reading books, and watching YouTube videos but you still can't seem to break your connection with this pattern or this partner for good?

Do you wonder why other people seem to move on from their relationships but you still feel like you can't let go or fully heal?
If you answered YES to any of these questions, you are in the right place. Whether you are currently debating leaving a partner, or you've been out for days, months, or years but can't seem to heal, there is hope.
​You may have no idea where to start or whom to turn to. It is common to feel like you're living in a fog, as the effects of gaslighting, stress, and trauma can leave your mind, body, heart, and spirit in a frazzled, rundown state of intense stress.
​I have almost 30 years of clinical experience in helping women just like you, and I'm also a survivor of narcissistic abuse. I get it.
That's why I developed The Nest, a safe, deeply transformative, trauma-informed program that can help you break free from narcissistic, pathological, and toxic relationship patterns for good.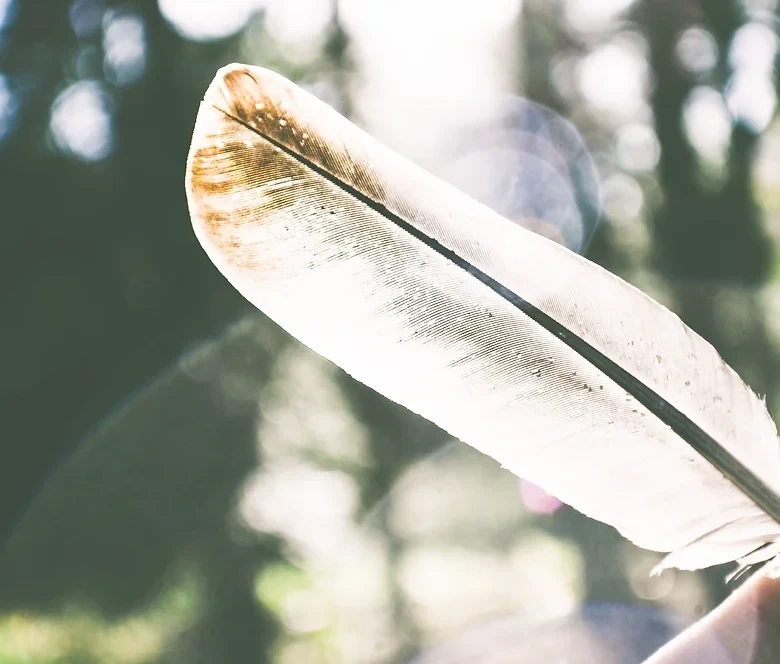 In this 8-week online program, you will learn:
ENROLL NOW and receive $250 worth of bonuses for free!
**In honor of Domestic Violence Awareness Month, we're offering $100 off your GOLD membership to the Nest for the month of October. Use coupon code DVFREE at checkout.
**Expires 10/31/2023 and can only be used with the full payment plan offer**
When are the live Q&A calls scheduled?
I'm not tech savvy. How can I do this course?
Do you offer individual therapy?
Where can I get your book?
Can I do this course if I haven't done therapy?
How long do I have access to this course?
How long do I get to access the Facebook group?
I'm busy. How do I make time for this course?
Do you offer a money back guarantee?
Does this course apply to me if the narcissist was a parent or family member?
Do you offer support for male victims of pathological love relationships?
Does this information apply to LGBTQ+ relationships?
Is this therapy or coaching?
I'M CHELLI.
Psychotherapist, Coach, Author, Survivor.
---
I'm a Licensed Professional Counselor in Denver, Colorado, and I've been a therapist for almost 30 years. In the early part of my career, I worked in community mental health, child welfare, and domestic violence shelters.
After sixteen years, I left my job and created my own private practice, which later grew into a successful group practice, Trilogy Holistic Mental Health. I sold Trilogy in 2021, and have since returned to one of my passions... supporting survivors of narcissistic abuse and pathological love relationships.
My clinical specialties include the treatment of complex trauma (C-PTSD), adult attachment, and pathological love relationships.
I am an active board member of the Association for NPD/Psychopathy Survivor Treatment and Education, and provide public speaking and training on pathological love relationships. I am also a Certified Integrative Mental Health Practitioner, an intuitive, and a Reiki Master. I feel it is important to understand the connection between mind, body, heart, and spirit in our healing.
Most of all, I have experienced narcissistic abuse several times in my life. I understand it from both a personal and clinical viewpoint and am here to help you find healing, insight, and support.
"Chelli has a way of bringing light and changing my perspective without me even realizing it at first. Our sessions have been profound in my healing from multiple traumas and have helped guide me to my life path in a beautiful way."
"I am a neurotherapist who has worked in close collaboration with Chelli for a while now. Chelli is a truly insightful, compassionate, and gifted therapist who truly cares about her clients and goes above and beyond the "call of duty" to support them. I highly recommend Chelli for anyone seeking psychotherapy and/or EMDR services."
- Dr. Ashlie Bell, Founder of Neurogrove
"Chelli is amazing!! I have had many traumas that have occurred in the past that I am finally confronting and dealing with and am astonished with how much better I feel from the inside out! Even though I have only been seeing her for about six months the changes I feel, others are also starting to notice as well. You will truly feel cared for here."
"Chelli literally saved my life years ago when I was suffering from debilitating anxiety. She specializes in EMDR and does a wonderful job. When I "graduated" from therapy, I cried at my last session because I knew I would miss talking and connecting with her. I have kept in touch and go to tune up sessions. She is...the best."
"Chelli has helped me through some of the lowest points of my life. She is generous, kind, and always helpful. Working with her has been one of the best life choices I've ever made. Highly recommend!"
"I highly recommend Chelli for therapy in any area but especially trauma, anxiety and fears. She is skilled in EMDR as well as therapy and it is very helpful to have both."